Dear Students,
In the focus of my message is the ISMS Business School in 2020. In this message, I highlight the school's international focus, noting that to strengthen our position in the marketplace we needed to continue "exposing students, faculty, and alumni to a diversity of experience and culture, ensuring they are able to conduct business in a global context." I can say with certainty that we have achieved this goal – adding more international partner schools, new Programs, welcoming more international students and incoming exchange students into our classrooms, and recruiting faculty from around the globe.
As a child of the Globe, I am heavily influenced by the commitment to multiculturalism. It helped define the fundamental values hold dear and continues to make me proud of our vibrant country, which integrates and respects other cultures. At ISMS, we strive to create an environment that is welcoming to everyone. Diversity and inclusion are part of our values, which is why I find it so disheartening to hear of countries closing their borders to those in need.
In this context, we share the diverse stories of faculty, alumni and students who make up the rich fabric of who we are as a school. Coming from different corners of the world, they have found a welcoming new home in ISMS and Bangalore.
Having led the school through considerable growth and innovation over the past few years, I look forward to more years of prosperity.
As I said in 2011, the business school has a tremendous past and, looking toward and beyond 2020, an exciting future lies ahead. In the next few years we'll continue to realize it together.
Welcome to the runway of your Career !!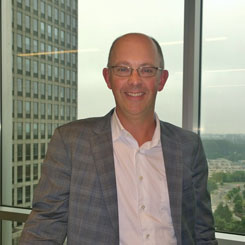 ISMS Chairman—Advisory Board, Innovation Head Philips The Netherlands — Rob De Graaf
---
Dear Students,
Turn your passion for international, cross-cultural and solutions-oriented leadership into a global career that will take you around the world. ISMS MBA with Global Business Leadership Program (GBL) is designed for high-potential students with the aptitude and global mindset for international business leadership. This degree, which can be completed in two years, transforms the traditional graduate business education to deliver specialized training in all business disciplines from a 100% international perspective.
Welcome to the program that can Differentiate your Degree !
Chairman Board of studies — Drs. Albert Brouwers